Our themes for this month were Autumn and Halloween.
We explored these themes through literacy, aistear, art, drama, music and SESE.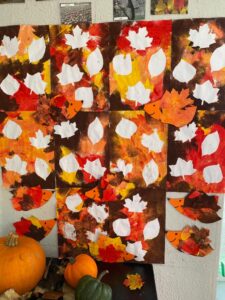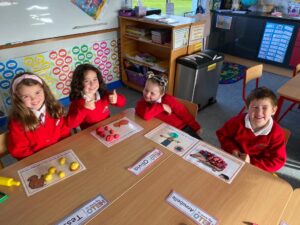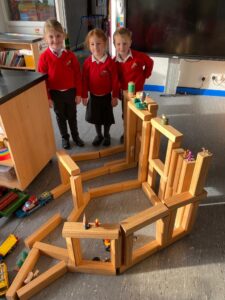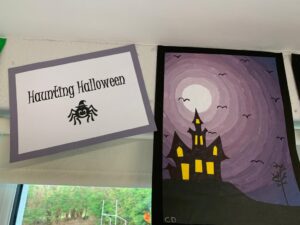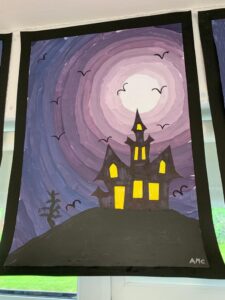 We celebrated Maths Week. The children engaged in many fun maths activities including maths trails, maths games and some fun lessons on Maths Week TV.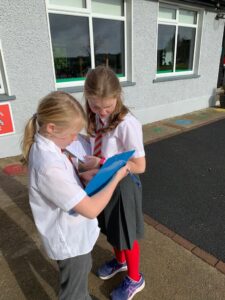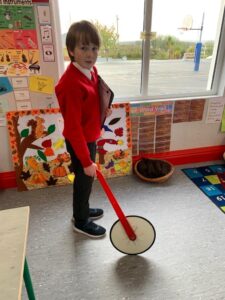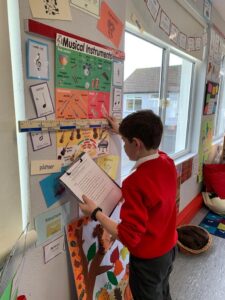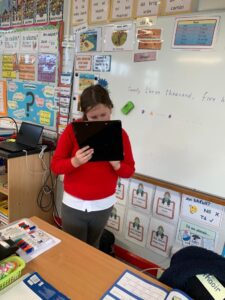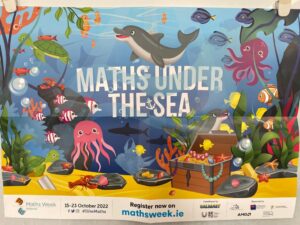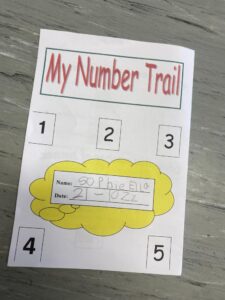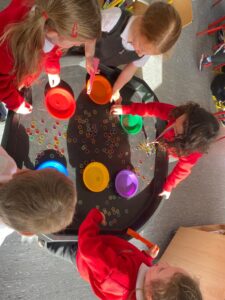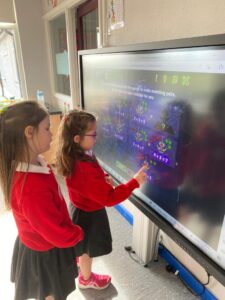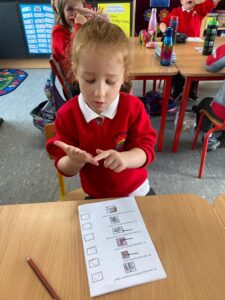 We had a visit from our local Gardaí for a presentation on Halloween Safety.  We learned about the dangers of fireworks and bonfires and how to stay safe while Trick or Treating this Halloween.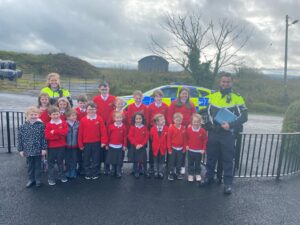 We took part in the Harvest Mass and contributed to the display in the church.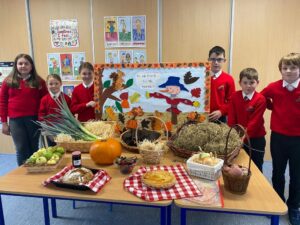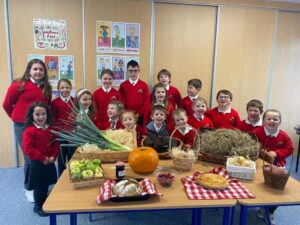 We celebrated our Food Dudes Week.  We received fruit and vegetables to try every day.  We made some delicious soup, brown bread and apple muffins.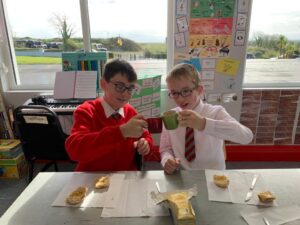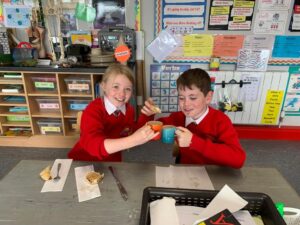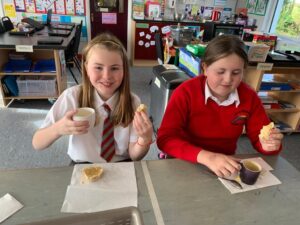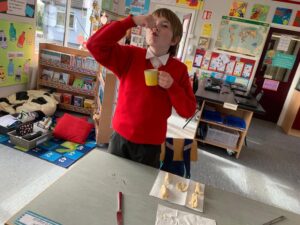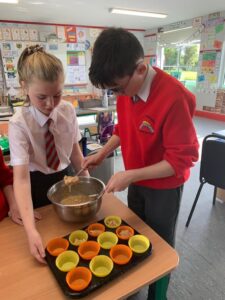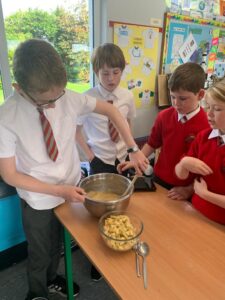 We worked on the report writing genre this month and presented our work to others in our class.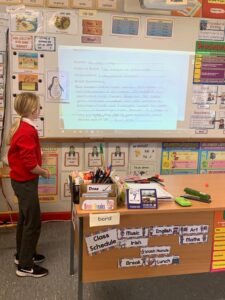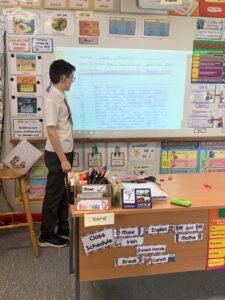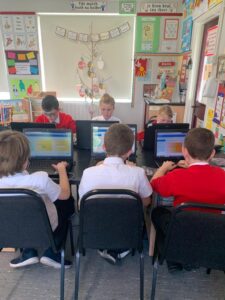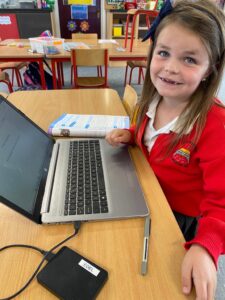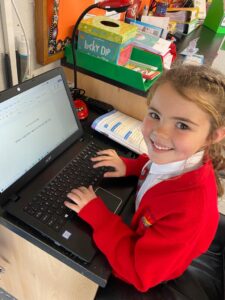 We learned all about Halloween traditions and had great fun!