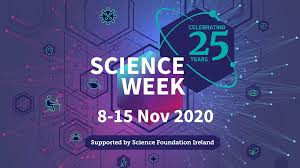 Last week, we celebrated Science Week 2020.  The children engaged in a range of very interesting activities.
Which material will make the best teabag? 
The children were presented with a problem:  A group of friends go on a picnic.  They realise that their mother packed loose tea leaves instead of tea bags.  They decide to make their own teabags using materials they have in their picnic basket.
The children then conducted a fair test to determine which material would make the best teabag – cling film, coffee filter, tin foil or kitchen paper.
The result was the coffee filter made the best teabag.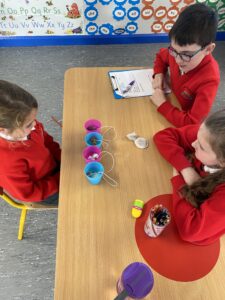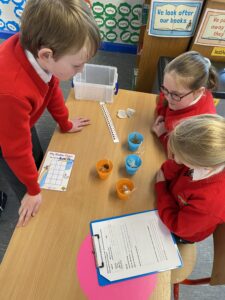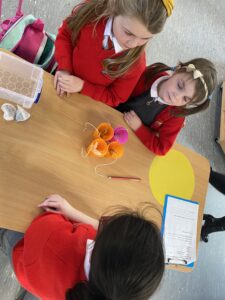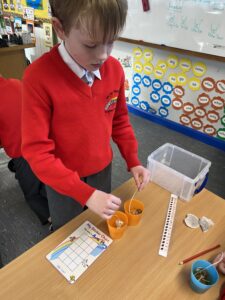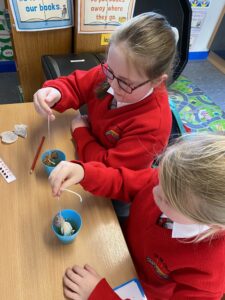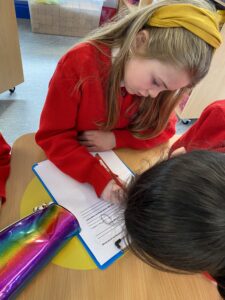 Botley the Coding Robot
Botley is our box shaped robot that can be programmed with a remote programmer.  We explored coding with Botley the Coding Robot.  In teams the children developed and programmed algorithms of sequences and simple code for him to follow.  It was great fun.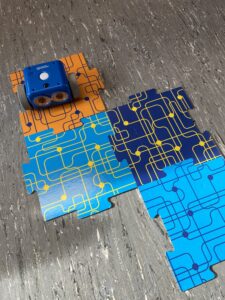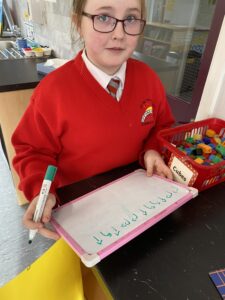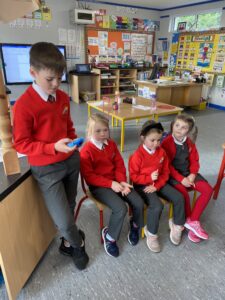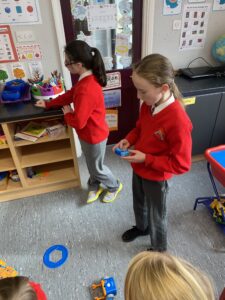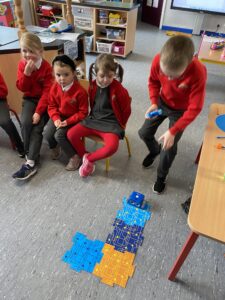 Investigating Water
We conducted a number of experiments investigating the different properties of water.  Check out our pictures below.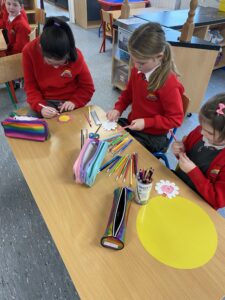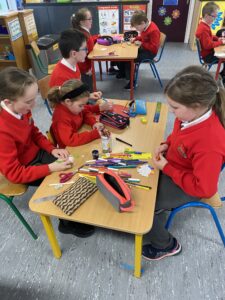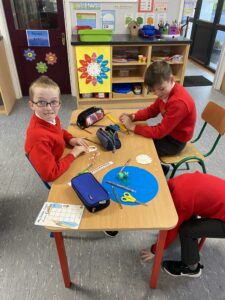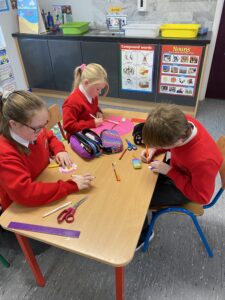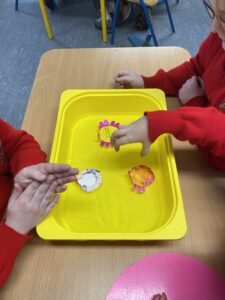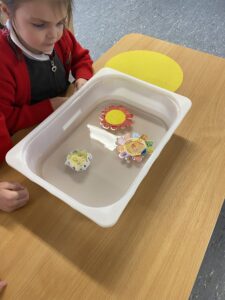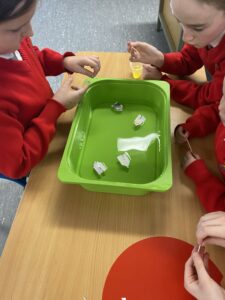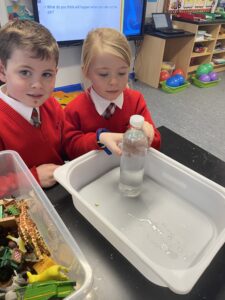 Science Show
The children conducted a simple experiment at home and uploaded it to SeeSaw – our new online learning platform.  We then watched everyone's experiments on the interactive panel at school  It was great to see everyone get involved with science at home.  Well done to all!
Science Webinar
We watched a Science Week webinar run by the Science Federation of Ireland all about our brain and the tricks it plays on us.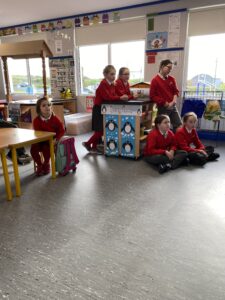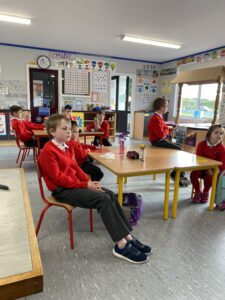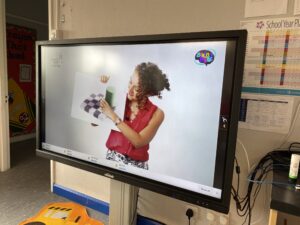 Well done to all the students for taking part.