We celebrated Maths Week 2018 from October 15th to October 19th.  We planned lots of fun activities and carried them out in our class groups and as a whole school.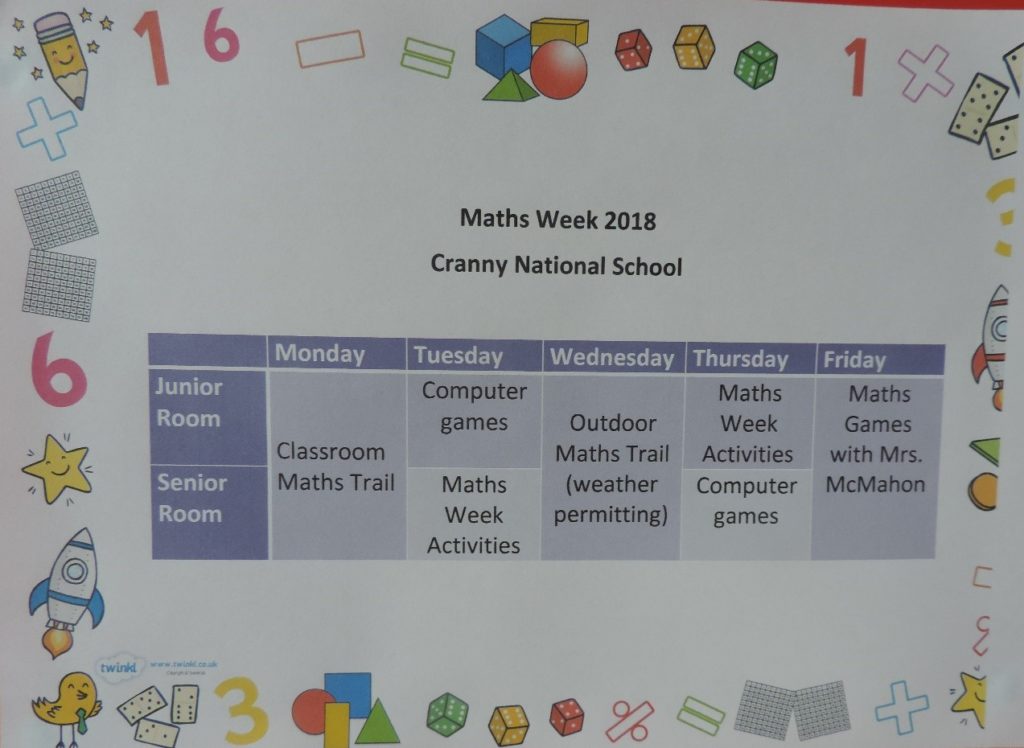 We went on both indoor and outdoor maths trails.  They were great fun as we learned all about maths in the world around us.
We played maths games in our classrooms and we played maths games in the GP room in groups on Friday.  It was fun.